Back To Blog
Maintaining a garage door can be easy forgotten by a busy home owner. Some of us use the garage to even store items that are usually not used every day and maintenance takes a backseat as cleaning it would mean spending a lot of time and effort. With the help of some simple organizing techniques, the garage can remain clean for a long time and consistent efforts are required. Although mechanical repairs and lubrication is an important aspect of garage door maintenance, the garage itself can be made to appear neat and tidy with a few ideas we will discuss below –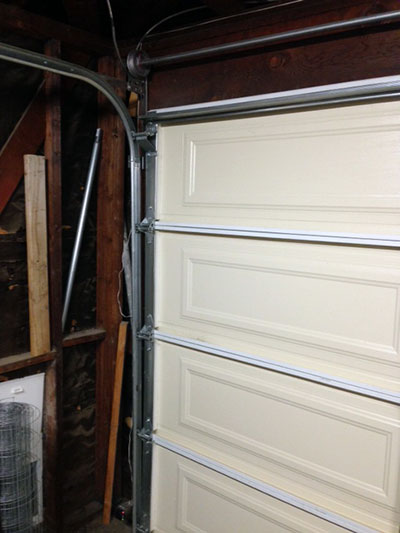 Organizing the interior
First clean out the interior by removing all the debris and stuff that you do not need. Roughly visualize where you would like to place all the stuff so that the ones you need to use often can be accessed easily. Get rid of things that you do not need rather than assume that you will use it later. Once you have finished clearing that out, start organizing the place. Shelves and storage bins are particularly helpful and labeling them will help you retrieve them easily. In case of garage door repairs, clean up the place immediately, if is not already done by the garage door contractor.
Maintaining the door
The mechanical parts of the door are likely to wear out owing to constant use but a little maintenance can go a long way in increasing longevity. Check the door balance and sensors regularly and if the garage door opener functions properly. The springs and cables should not be frayed or broken and there should be no obstruction on the tracks. Wooden doors need extra care especially when the paint is chipping off, while steel or aluminum doors can get damaged easily without proper maintenance.